London - Home of the UK's monarchy
Location: London - Home of the UK's monarchy, United Kingdom
Currency: British Pound (£)
Language: English
Flypop Airport: Stansted Airport
Transport links: Train, Taxi, Bus, Car
Local airports: Heathrow, Gatwick, Luton
---

Welcome to London
Whether you are here for a couple of days or weeks, you definitely won't be short of places to visit. London is the perfect city to visit regardless of what month; come rain, sun or snow you will always find exciting activities to fill your days with.
Immerse yourself into the culture by visiting any of the 170 museums London has to offer. Tuck into culinary delights on the city's trendy street food scene or indulge yourself and dine like royalty at one of the many Michelin Star restaurants. Take a ride on the London Eye and get an unmatched view of the iconic landmarks such as Westminster Abbey, Big Ben, the Houses of Parliament and St Paul's Cathedral.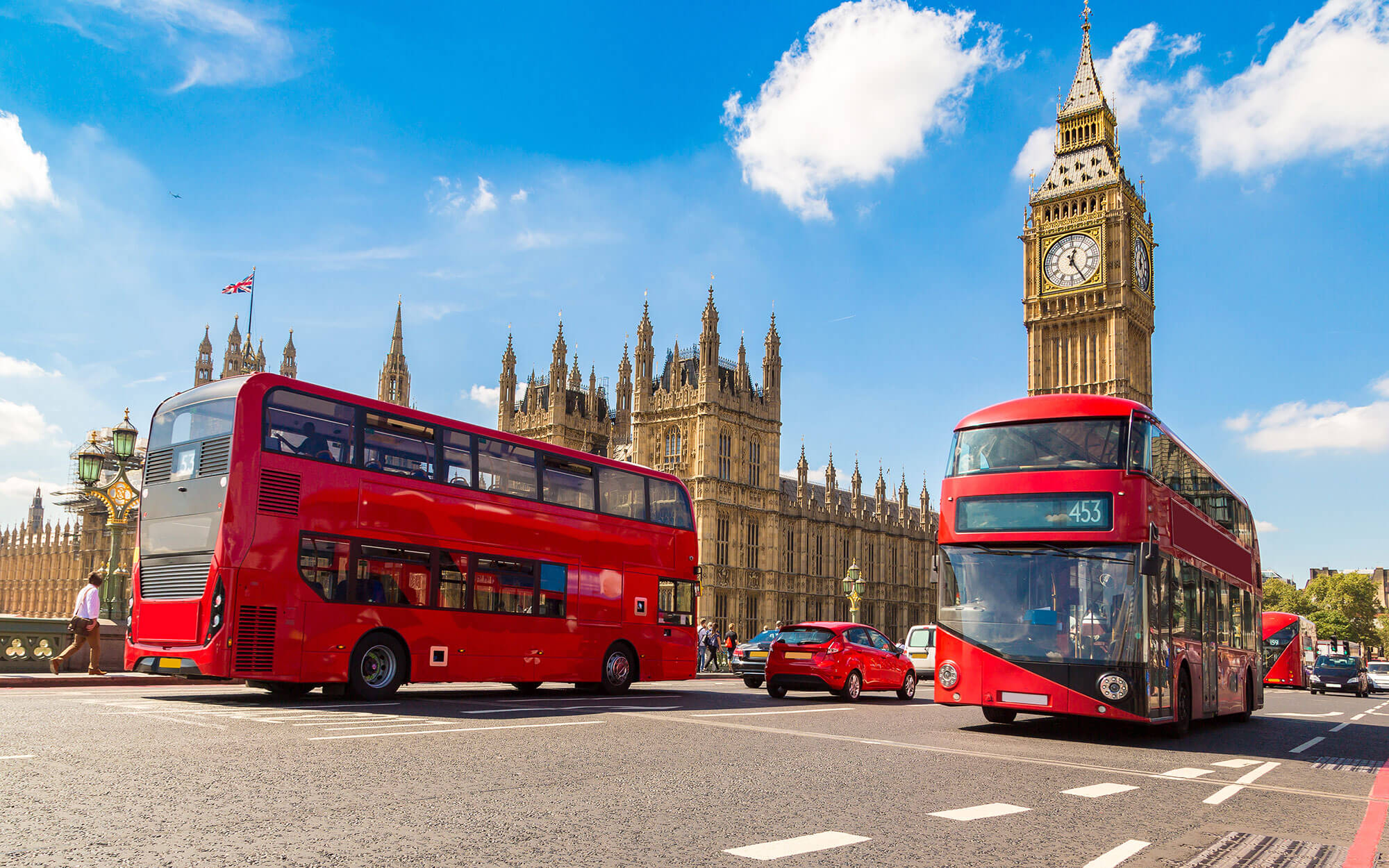 Airport info
Take a break from the iconic landmarks
Theatre shows
There are more than 230 theatres in London. Watch a musical in the West End or head to the Globe Theatre to tour Shakespeare's playhouse, reimagined as it would have been in 1500.
Shopping
Fashion forward London is a shopper's paradise: from flea markets, vintage stalls, high street shops to luxury department stores like Selfridges and Harrods, the options are endless and you may even need to purchase extra luggage!