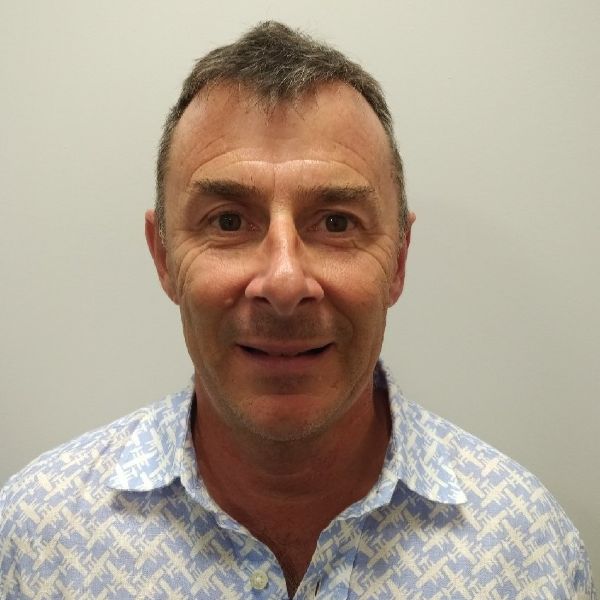 Charlie Clifton
Chairman
---
With over 30 years of global experience in the low cost airline business there is very little that Charlie has not come across before. flypop is immensely fortunate that he is part of the team.
Charlie joined Ryanair as only its fifth employee in 1986 and even sold its first ticket to a passenger. Charlie oversaw the airline change dramatically from a loss-making full-service carrier to LCC, and one of the most profitable airlines in the world.
Ryanair was the first airline to adapt the low-cost no-frills model to fit the European environment. It has survived and prospered dramatically through developing an understanding of what is required of a low cost carrier by passenger and shareholder alike, embracing the strict management disciplines needed to make Ryanair the benchmark for other LCC's throughout the world. Such experience is unique and valuable.
As Director of Ground Operations and In-flight, a position held from 1997 to 2002, Charlie had a wide brief, reporting directly to Michael O'Leary, the CEO. Almost half the Ryanair staff reported through deputies directly to him. He worked closely with O'Leary on all company matters and was a trusted deputy. Along with operational matters he had direct responsibility for dealing and negotiating with all the major airport and handling agencies. Before leaving he led the project team on the second Independent Terminal project at Dublin airport, for Ryanair. In addition, he had responsibility for many of Ryanair's ancillary sales activities; this area generated in excess of 20% of the airlines revenue and was critical to the profitability of the carrier. Having benefitted from the company flotation in 1997 and thru subsequent share option grants, Charlie left Ryanair in December 2002 on excellent terms, and remains close to the key individuals to this day.
In 2003 Declan Ryan (son of the founder of Ryanair) asked Charlie to set up Tiger Airways, a low-cost airline on the Ryanair model, based in Singapore. He started the airline, employed the core team and became operational by September 2004. Apart from getting the airline operational on time and within budget, he was also able to persuade the Singapore government to build a low-cost terminal at Changi Airport delivering a cost base 30% > 50% lower than existed at the main terminal. This was critically important in an environment where secondary airports, and the lower costs that go with them, are scarce.
In January 2005 Charlie set up his own company, Whitby Consulting Ltd., and began a number of consulting posts both in aviation and non-aviation projects. He also invested in some non-aviation projects. In 2007 he was invited to become a partner of Irelandia Aviation, a private equity investment company (owned by the Ryan family) the company is involved in identifying potential low-cost airline investment opportunities throughout the world. Irelandia has invested in numerous airline start-ups including, Tiger Airways, Allegiant Airlines and Viva Aerobus in Mexico. He was closely involved in Tiger having not only set up the company but was also an equity stakeholder and co-owner in the airline.
In November 2009 Charlie was introduced (through Irelandia) to Webjet, a family owned Brazilian airline attempting to transition from a heavily loss-making full-service carrier to becoming a "Ryanair" type LCC. Webjet approached him to join the company and become a full-time advisor and Board member. The successful turnaround of Webjet allowed it to be sold to GOL in July 2011.
At the end 2017 Charlie was approached by Ryanair to help them with the purchase and transition of LaudaMotion in Vienna. This was the first successful purchase of an airline by Ryanair outside of the UK, he agreed to work on the project for the initial 3 months (from March - May 2018).
All bios